Milliners Lubov and Alina Ivashinenko
The lady's hat
is an amazing accessory: as if using a little bit of magic, it changes any woman beyond recognition…
The milliner Lubov Ivashinenko has been in the hat business for about 15 years, and now it is also a family business involving her daughter Alina. The results of this duo's work were already observed by eminent couturiers and ordinary women of Ukraine and other countries. Today, the milliners Lubov and Alina Ivashinenko actually find it difficult to answer how many hats altogether have been created over these years, "We never count how many we have already created, for it is the process of creation that's important to us. Anyway, at present our headgear can be found in different countries: Russia, Europe, the United States. That's how our customers are scattered all over the world." By the way, all items of the milliners are unique designs, as
every hat is made in one single copy
, with all decorative elements put together and fastened manually. The hat production involves using not only traditional millinery materials and techniques but up-to-date elements and approaches.
Alina and Lubov Ivashinenko
try to use organic fabrics of diverse and rich natural hues, as well as high-quality fittings, for their hats, sometimes combining seemingly uncombinable elements, such as felt and fur, leather and cloth, natural straw and silk. And, as a result, the masters' hands produce headgear unusual in form, original in style, and expressing femininity. The
collections of Lubov and Alina Ivashinenko
include warm felt hats and summer natural straw hats, formal business hats and coquettish evening and cocktail hats, and special-purpose headgear designed for show jumping events, weddings, theatrical performances, variety and fashion shows. Young ladies were not neglected either: there is a collection of
children's hats
established especially for little girls, which is periodically expanded with new models.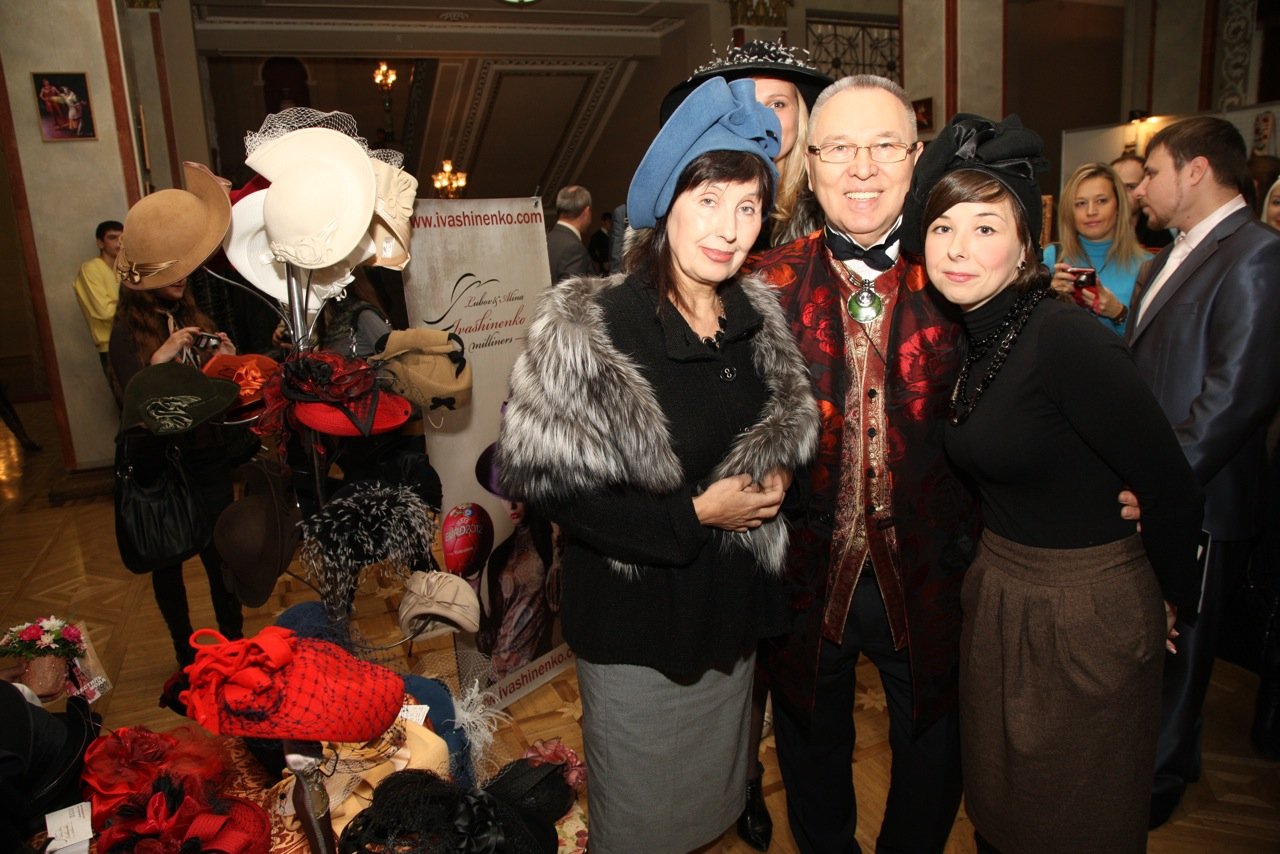 Lubov and Alina Ivashinenko
are convinced that a suitable hat can be chosen absolutely for any woman if you only take into account many aspects, such as face shape, skin hue, hair colour and length, and, most importantly, personal clothing style and peculiarities of the woman's character. Frivolous boaters suit some people, mysterious cloche hats look perfect on others, and a Panama hat or a fedora is what becomes you more than anybody else. The milliners also have an opinion as to why lady's hats are coming back into fashion again: an original exclusive hat is a way to make oneself known against the background of general similarity and factory-made pattern of different things from a lady's wardrobe, it is a sort of manifesto of individuality and style, an escape from a colourless everyday life into the atmosphere of luxury.
Give yourself pleasure to be the Woman.